Minimal Dark Aseprite Theme
Minimal theme for Aseprite 1.2+, focused on screen space and clarity.
New small icons;
New small mouse pointers and crosshairs;
Truetype fonts;
Dark colors.
To avoid blurry text if you have ClearType on, set Screen Scale to 100% and UI Scale to 200% in the Preferences.
If you still have blurry text, I've added a Pixel Font option to the downloads.
---
Made by Fe @2dchaos | Based on Lodingar's Flat Dark Theme
Bugs and suggestions, email me :)
Download
Click download now to get access to the following files:
Minimal Dark: Pixel Font 0.3
12 kB
Comments
Log in with your itch.io account to leave a comment.
upgrade for new verssion aseprite pleaze ?
I'm using it in Aseprite 1.2beta12 without problems, are you sure you're using the latest beta?
yea the more I encounter the document in aseprite-theme, it does not detect it, I replace the default files, crash software
ok I just found the problem it misses the file "package.json" to be able to install it in .zip or move the file
Sorry, I still don't understand, there's no need for package.json on the theme files. If you compiled it yourself I suggest you go to https://community.aseprite.org/ and ask questions there, since I'm using the steam version myself.
I've got the same problem unfortunately... When i try to install the extension from the .zip file with Aseprite beta 1.2beta12, i get the following error message:
(I'm on Mac OS X Sierra)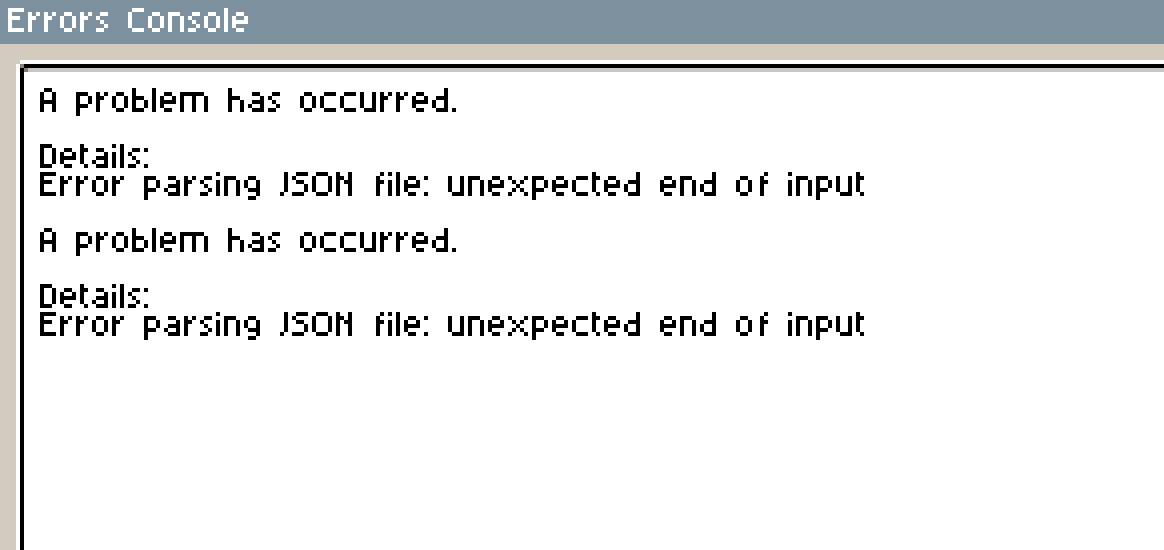 Upgraded to the new version! Check it out, thanks for the bug report ;D
Looks beautiful, thank you!